Established 1971
"The Prop Jukebox Rental Specialists"
Jukebox event rentals in Los Angeles and Ventura counties
an all of Southern California.

Los Angeles, CA 91394
1-818-360-2777
Info@JukeboxesForRent.com
What is a jukebox?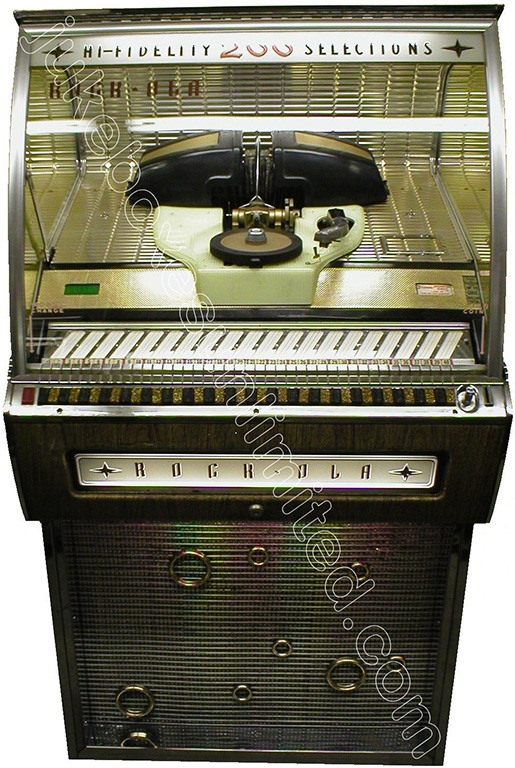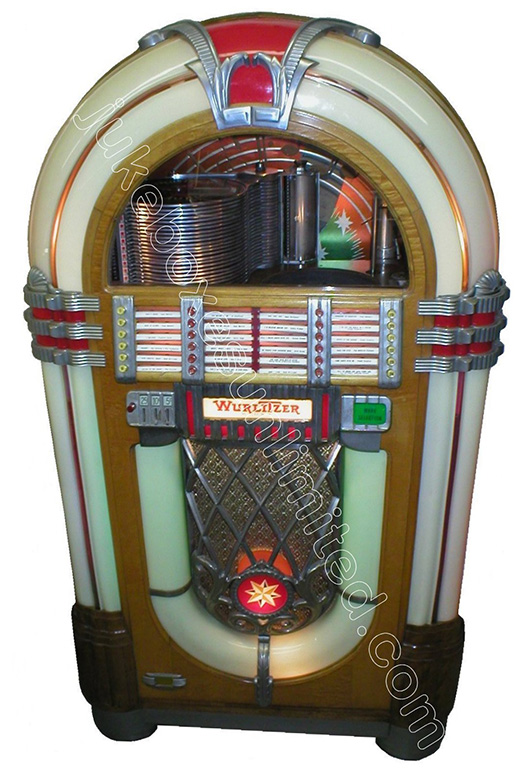 As defined...
JUKEBOX: Electrically operated, nickel-in-the-slot music box.
JUKE: To mess around; wicked, disorderly. Associated with anything connected with a place of ill repute; a juke house (sometimes just a juke) is a disorderly house; once a whorehouse, now called a cathouse or canhouse. (circa 1950's)
JUKE: A dialect called GULLAH used by African-Americans living on the islands lying off the coast
of South Carolina, Georgia and Florida, whose ancestral tribes came from Senegal,
French West Africa.
JUKING: To tour roadside bars, usually with one of the opposite sex; to drive to one roadside bar,
drink a little and perhaps dance a little, leave and go to another, and continue in this manner for an
entire evening. Sometimes you just stop to drink .... and sometimes you stop drinking and driving and
go to a tourist cabin (with a "companion").
Compiled by Don Muller - 1971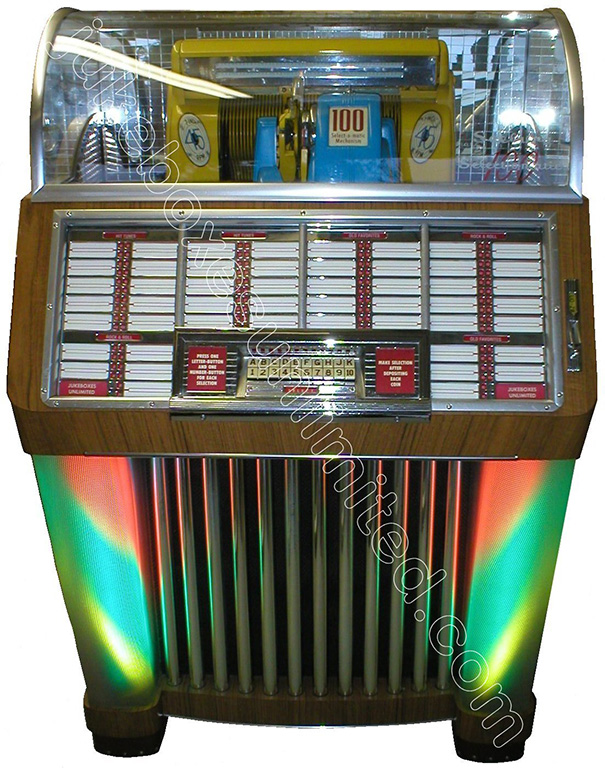 JUKEBOX: A coin-operated phonograph or compact-disc player that automatically plays recordings selected from its list.
JUKEBOX: Verb., to jukebox; the act of, while moving in an automobile, screaming an out of context word in an overly passionate manner, directed at a pedestrian or group thereof.
JUKE: Probably alteration of English dialect jouk to cheat, deceive. (circa 1967)
JUKE: Chicago slang. Chicago doesn't have a specific dance so we say juke meaning to dance, normally with fast fancy footwork, grinding, and/or a combination of both. Precise movements. A word used to express talented, intense dancing. (Urban dictionary)
JUKE JOINT: A bar, tavern, or roadhouse featuring music played on a jukebox or live bands (associated with the blues).
JUKING: To dance, especially in a juke joint, or to the music of a jukebox. (Urban dictionary).
Compiled in 2008